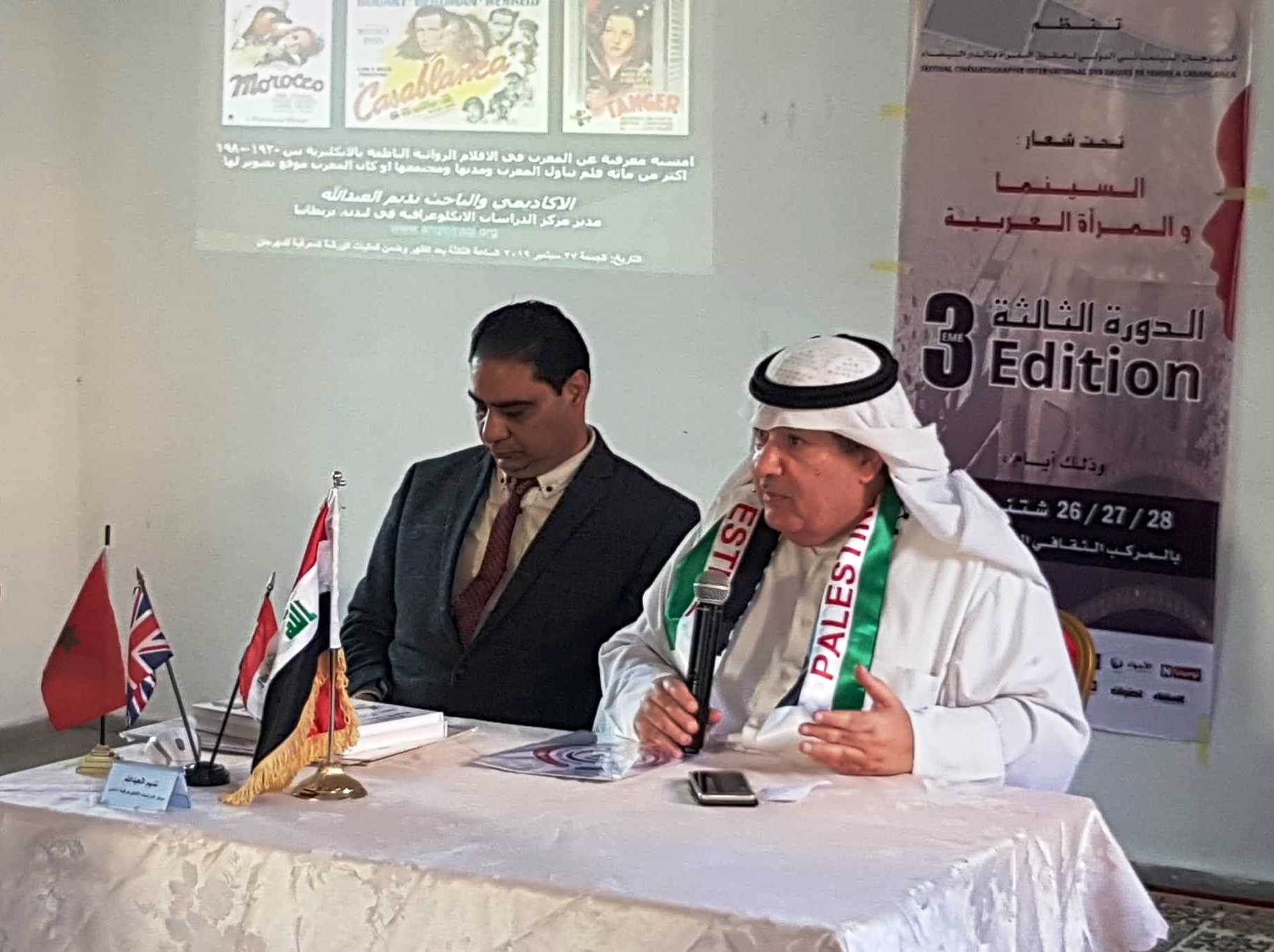 "Morocco in the English Language Films 1920-1980"; Cultural Presentation by Nadeem Al-Abdalla, Manager of the Anglo-Iraqi Studies Centre
On 28 September 2019 in Casablanca, Morocco, Nadeem Al-Abdalla gave a knowledge presentation titled "Morocco in the English Language Films" during the Casablanca International Short & Documentary Film Festival. This presentation was a partial data show consisting of 40 slides showing a selection of English language movies filmed in, or set in, Morocco between 1920 and 1980. Each slide gives an overview of the film, actors, directors, awards and the involvement of Arab actors where applicable.
More than 100 English language films have been made relating to Morocco between the beginning of the 20th century and 1980. Also, more than 120 films related to Morocco were made in other languages, including French, Spanish, Italian and German, during this period of time.