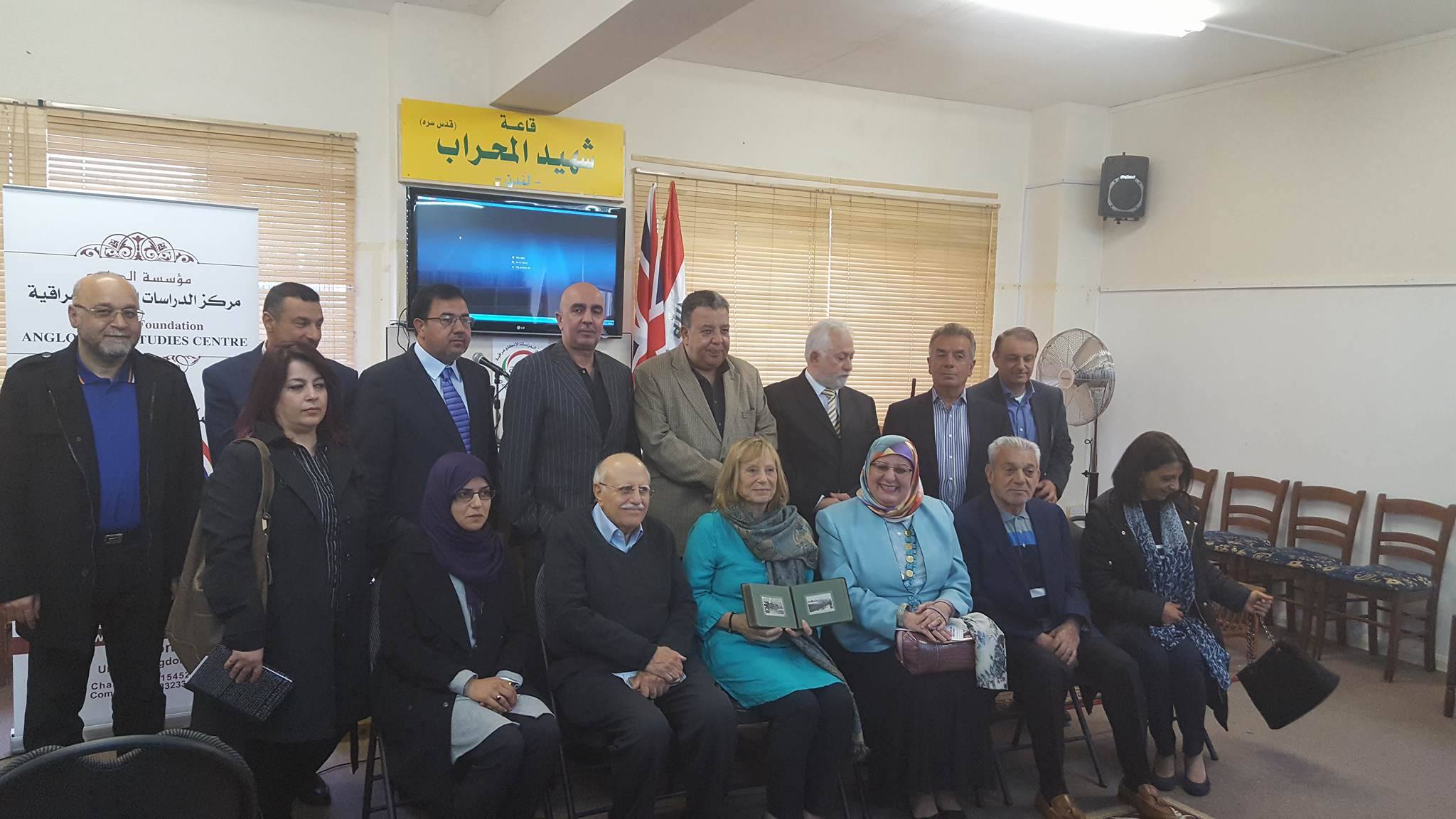 "FINDING MY FATHER IN MESOPOTAMIA" – 21 MAY 2016 (AISC OFFICE)
This cultural event was held on 21 May 2016 and featured a talk by Jenny Lewis of Oxford University about her father's time in Mesopotamia during the British Army's campaign of 1914-1918, as we are marking 100 years since the events of the First World War. In fact, May 2016 marked 100 years exactly since Jenny's father was sent to Mesopotamia with his regiment.
Jenny shared several photographs of her father in Mesopotamia, together with artefacts from this time. Jenny gave a very personal presentation about her quest to find her father's history in Mesopotamia.
This event was well received by the Iraqi-British community, and it was covered by the main Iraqi TV channels and newspapers.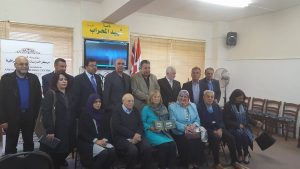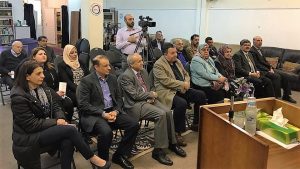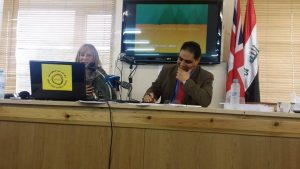 Jenny Lewis (left) with Nadeem Al-Abdalla (right)