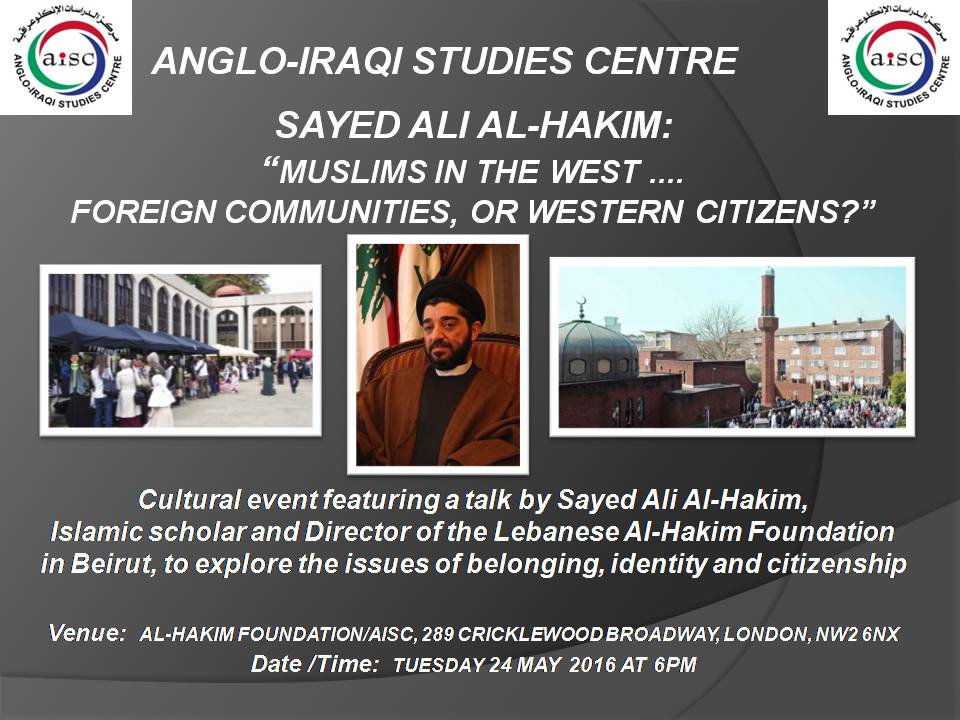 OUR NEXT CULTURAL EVENT: "MUSLIMS IN THE WEST – FOREIGN COMMUNITIES OR WESTERN CITIZENS?" – 24 MAY 2016 (AISC OFFICE)
Our next cultural event will be held on 24 May 2016. It will feature a talk by the Islamic scholar, Dr Ali Al-Hakim, who is also the director of the Lebanese Al-Hakim Foundation based in Beirut.
At this event, Dr Al-Hakim will examine the role that Muslims can play in Western society. This forms part of AISC's commitment to facilitating debate among all sections of the community we serve.