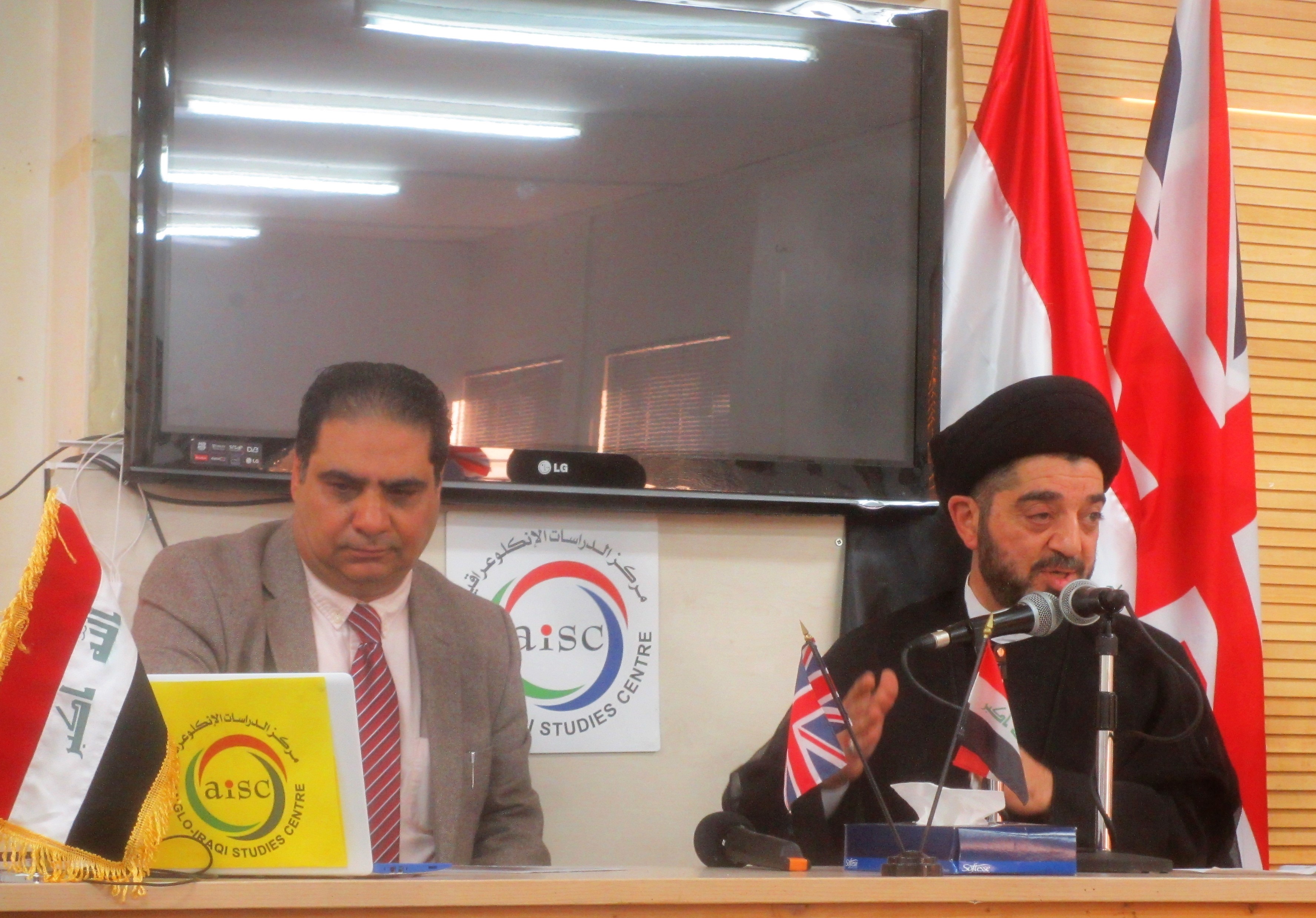 "THE ROLE OF RATIONAL ISLAMIC DISCOURSE IN THE WEST" – 25 JULY 2017 (AISC OFFICE)
This knowledge presentation was delivered at AISC's offices on 25 July 2017 by Dr Sayed Ali Al-Hakim, director of the Al-Hakim Foundation in Beirut.
Dr Al-Hakim had been visiting London to attend an annual Islamic conference, following which he gave this presentation at AISC's offices.
There is no doubt that in these critical times, Islamic discourse has led individuals to the paths of division, sectarianism and violence, threatening the security of the world, the West and Muslim nations.
In this event, Dr Al-Hakim talked about the important role that rational Islamic discourse plays in challenging this divisive and sectarian ideology and producing a more humanistic, tolerant view of Islam and the world.
He was introduced to the audience by Nadeem Al-Abdalla, AISC manager, who facilitated the event.
This presentation was attended by members of the Iraqi community, and also by journalist Nicholas Pelham, Middle East Correspondent for The Economist, who also held a meeting with Dr Al-Hakim at AISC's offices.