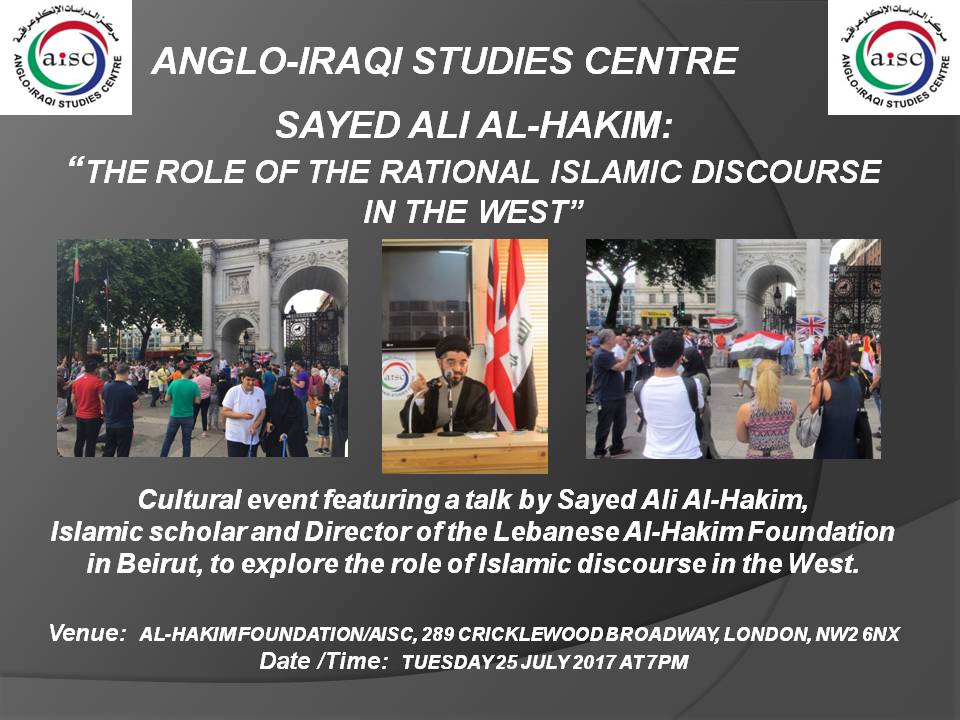 OUR NEXT CULTURAL EVENT: "THE ROLE OF RATIONAL ISLAMIC DISCOURSE IN THE WEST" – 25 JULY 2017 (AISC OFFICE)
Our next cultural event will be held on 25 July 2017 at AISC's offices.
This event will feature a talk by the Islamic scholar, Dr Ali Al-Hakim, who is also the director of the Lebanese Al-Hakim Foundation, based in Beirut.
Dr Al-Hakim will examine the nature of Islamic discourse in Western society and how this can be rational and logical, rather than ideological, in its nature and content.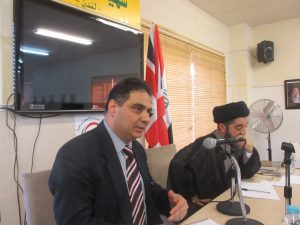 Nadeem Al-Abdalla, AISC manager (left) and Dr Ali Al-Hakim (right), pictured at AISC's offices in 2016.