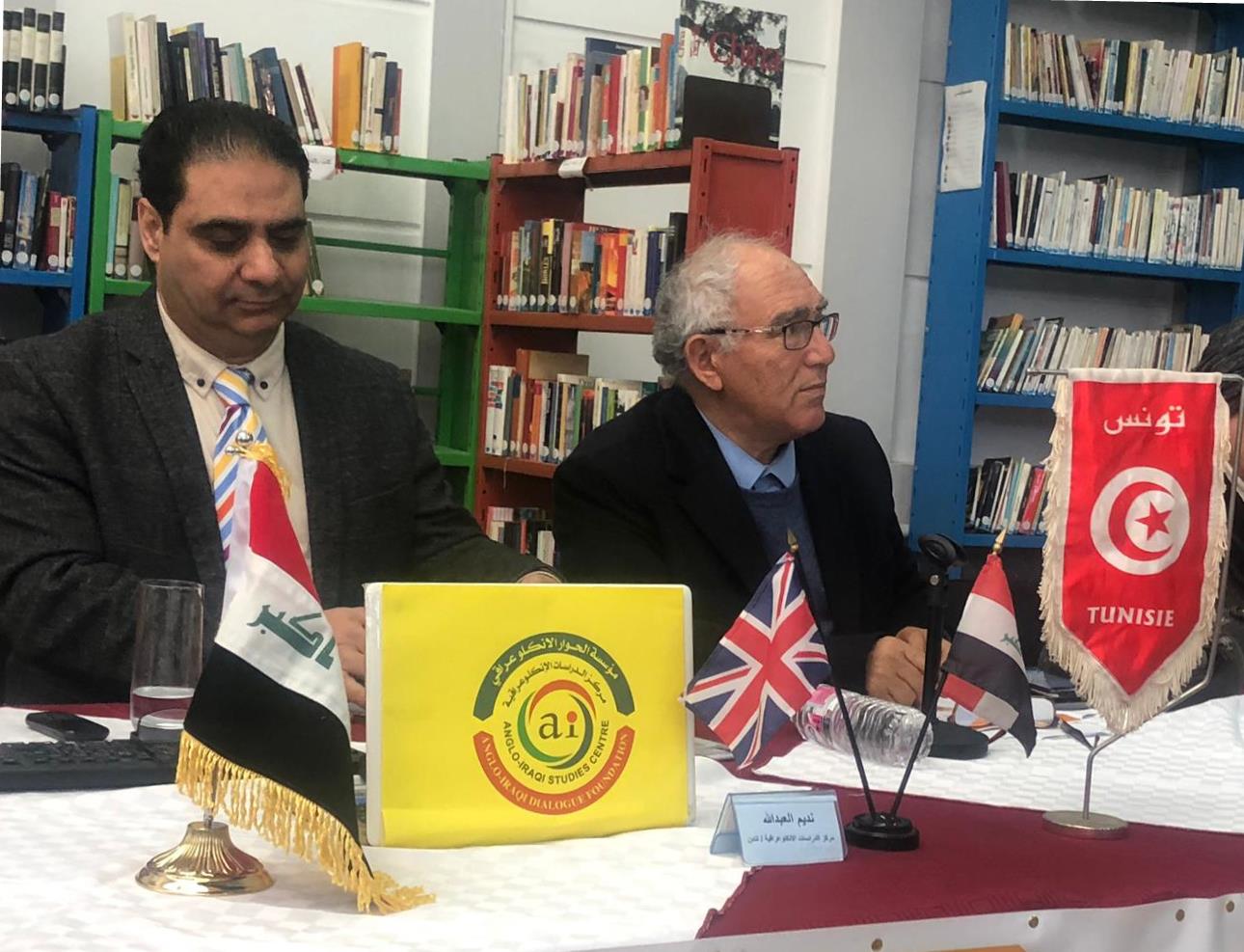 "Tunisia & Tunisian women through the eyes of Western female writers"; Cultural Presentation by Nadeem Al-Abdalla, Manager of the Anglo-Iraqi Studies Centre
This presentation was held in the afternoon of 8 February 2019 at the Bizerte Public Library, a historic building which was formerly a synagogue built in the early 20th century.
Nadeem was introduced by the Tunisian writer and publisher Mr Mohammed Badawi, former head of the Tunisian National Union of Writers, and with the participation of Dr Faiza Saad, the celebrated guest of this year's festival and the Iraqi writer Mr Hassan Rahim Kharsani.
Nadeem's presentation was titled "Tunisia & Tunisian women through the eyes of Western female writers". He reviewed the literary, artistic and photographic work of five female Western writers and three male Western writers, who wrote about Tunisian life.
These authors included American explorers and photographers Frank Edward Johnson and Maynard Owen Williams, both of whom published articles in the National Geographic magazine about Tunisia in the early 20th century. He then discussed the work of British writers Olive and Herbert Vivian, "Tunisia & The Barbary Pirates, 1899"; Frances E Nesbitt, "Algeria & Tunis, 1906"; Ethel Stefana Stevens, "The Veil: A Romance of Tunisia, 1909"; and the American writers Blanche McManus, "The Spell of Algeria & Tunisia, 1908 and 1924" and Dahris Martin, "Adventures in Tunisia, 1930".