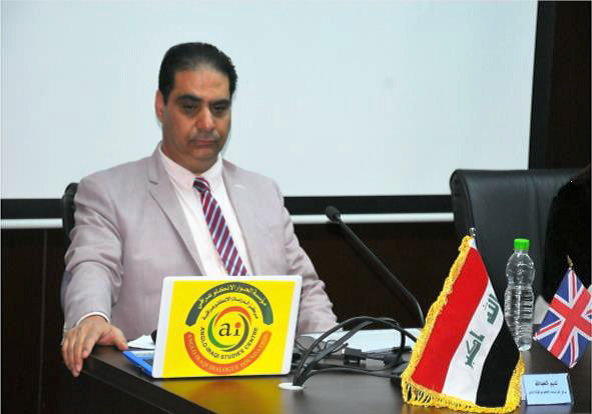 "WORLD LITERATURE, FROM SUMERIAN TABLETS TO THE DIGITAL ERA" – 20 APRIL 2018 (OUTREACH EVENT, MOROCCO)
8th Arab Folk Poetry Festival
Nadeem Al-Abdalla, Anglo-Iraqi Studies Centre (AISC) manager, was invited to attend a conference organised by Morocco's Provincial Association of El-Jadida Cultural Affairs and National Observatory for Youth & Development, and was held in the cities of El-Jadida and Azzemoure.
The festival's opening ceremony was held at Azzemoure Town Hall on 19 April 2018. At the opening ceremony, delegates were welcomed to the conference by Driss Mourabit, manager of the Arab Folk Poetry Festival, and poetry recitals were given by more than 10 poets.
On 20 April 2018, an intellectual symposium was held at the Doctoral Centre of Chouaib Doukkali University, El-Jadida. Presentations were given by four speakers. The event was moderated by Mohammed Aloot (Morocco). Later that day, the delegation attended poetry recitals at Azzemoure Town Hall.
On the third day, 21 April 2018, the delegates took a tour of El-Jadida's old town and Portuguese castle. A Moroccan film was also shown to delegates at El-Jadida's old theatre. Later that day, delegates also toured the nearby town of Azzemoure where poetry recitals were given by the banks of the River Oum Al-Rabea. The festival's closing ceremony was held that evening at the delegates' hotel in El-Jadida.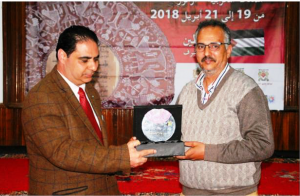 "World Literature: From Sumerian Tablets to the Digital Era"
On the second day of the festival, an intellectual symposium was held at the Doctoral Centre of Choaib University, El-Jadida, on the subject of "poetry in the digital and social media age". This included presentations from four speakers, including Nadeem Al-Abdalla (Iraq/UK), Dr Khadija Shaker (Morocco) Fouzi Dogmi (Jordan) and Dr Mohammed Al-Oreibi (Lebanon). The moderator was Mohammed Aloot (Morocco).
Nadeem's presentation gave a brief background to the technology of writing through the ages. He started this journey with the origins of early human writing on clay tablets in ancient Sumeria (Mesopotamia), with many examples. He then moved to writing on Egyptian papyrus scrolls, with examples. Nadeem then looked at the technology of writing on animal skins (vellums), including the Magna Carta and the Mappa Mundi, which is held in Hereford Cathedral in the UK. In the 15th century this gave way to the era of printing production using paper (the printing era). Later, in the 21st century the digital era commenced; this led to digital publishing online, both on specialist websites and individuals' social media sites.
Finally, Nadeem's presentation looked at the digital era (2000-present) and its impacts on creative writing, marketing, publishing and the changes that resulted to literary infrastructure, such as the creation of the "books on demand" concept and the concept of electronic books.