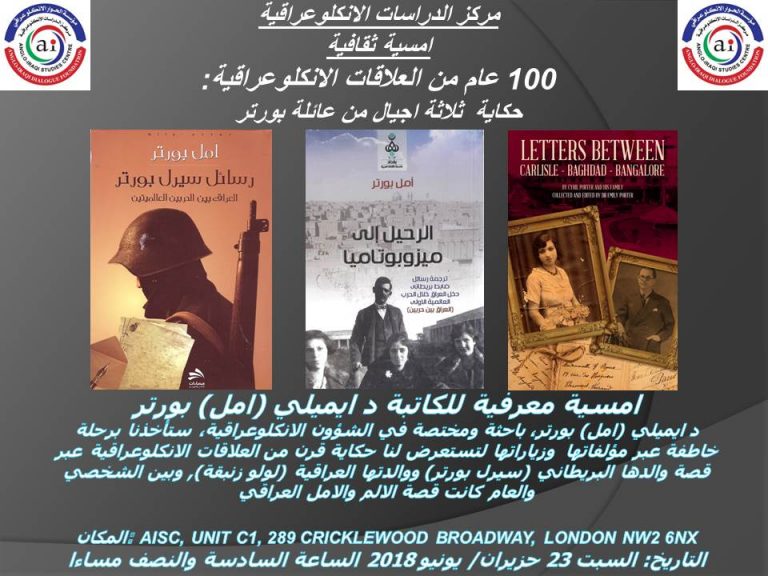 OUR NEXT CULTURAL EVENT: "100 YEARS OF ANGLO-IRAQI RELATIONS, THE STORY OF THE PORTER FAMILY" – 23 JUNE 2018 (AISC OFFICE)
Our next cultural event will be held at AISC's offices on 23 June 2018.
This event will feature a knowledge presentation by Dr Emily Porter, an expert on Anglo-Iraqi relations who grew up in Iraq. She talks about her father's time living and working in Iraq from 1916 to 1966, and the daily life and culture in Iraq at that time.