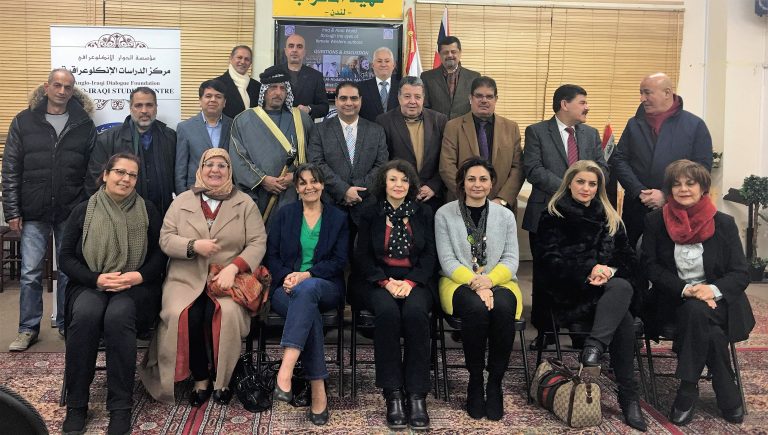 "IRAQ & THE ARAB WORLD THROUGH THE EYES OF FOUR WESTERN FEMALE AUTHORS" – 8 DECEMBER 2017 (AISC OFFICE)
On 8 December 2017, a cultural event was held at the Anglo-Iraqi Studies Centre (AISC). This event featured a knowledge presentation by the centre's manager Nadeem Al-Abdalla, who reviews materials related to Anglo-Iraqi studies.
Nadeem and the subject of his presentation was introduced to the audience by Adnan Hussain, an Iraqi literary and arts reviewer and journalist.
Nadeem reviewed the work of four British authors who lived and worked in Iraq in the early 20th century; Gertrude Bell (1868-1926), Freya Stark (1893-1993), Ethel Drower (1879-1972) and Agatha Christie (1890-1976). All of these authors published over 60 books on subjects related to Iraq and the region.