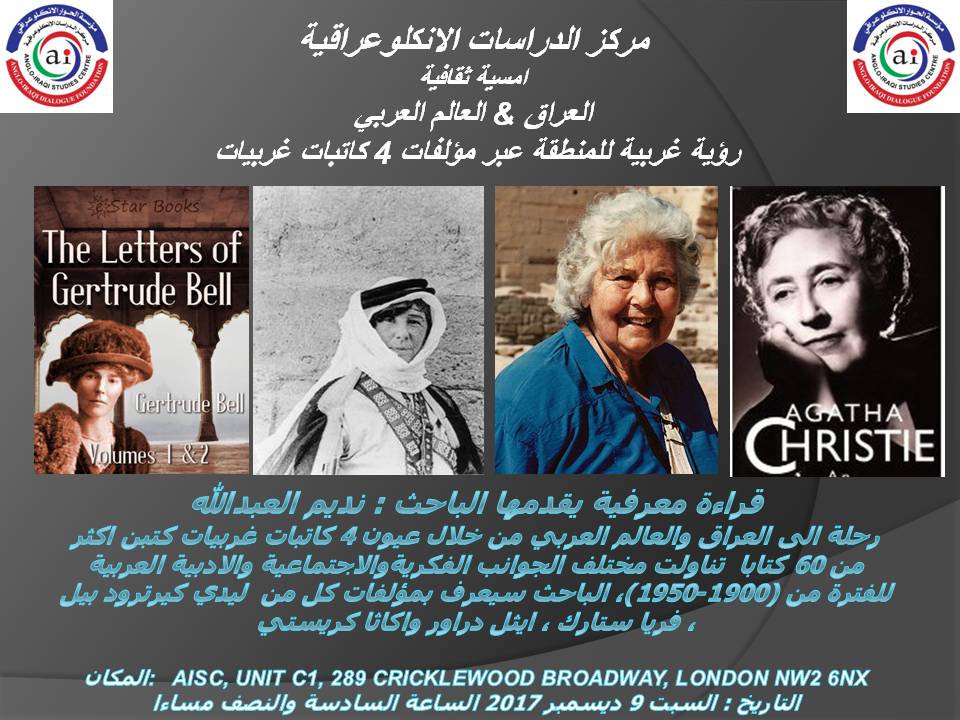 OUR NEXT CULTURAL EVENT: "IRAQ & THE ARAB WORLD THROUGH THE EYES OF FOUR WESTERN FEMALE AUTHORS" – 8 DECEMBER 2017 (AISC OFFICE)
Our next cultural event will be held on 8 December 2017 at AISC's offices.
This will feature a knowledge presentation by AISC's manager, Mr Nadeem Al-Abdalla, on the subject of four renowned Western female authors and their writings about Iraq and the Arab world:
Gertrude Bell (1868-1926)
Freya Stark (1893-1993)
Ethel Drower (1879-1972)
Agatha Christie (1890-1976)
This event was originally scheduled for 9 December 2017. However, as another Iraqi cultural event in London is taking place on this date, we have moved the date to 8 December 2017.