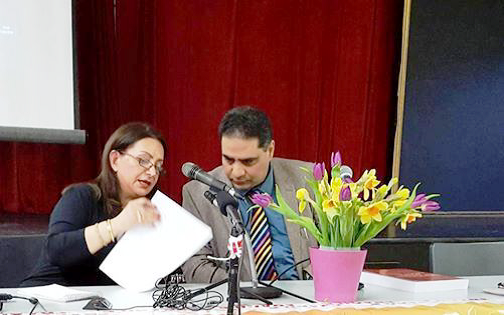 "IRAQ IN THE WESTERN PUBLICATIONS …. WESTERN VISION, IRAQI REVIEW"– 27 MARCH 2016 (OUTREACH EVENT, LONDON)
AISC Manager Nadeem Al-Abdalla gave a cultural presentation to the Iraqi community at the Iraqi Cultural Cafe in Camden,London on 27 March 2016.
Nadeem's presentation focused on "Iraq in the Western publications 1800-2000: Western Vision, Iraqi Review". He was introduced to the audience by the Iraqi fine artist, Ms Ansam Al-Jarah, who managed this event.
During the event, Nadeem presented, reviewed and analysed 10 rare articles derived from the AISC collections of English language publications about Iraq, which was well received by the audience; many of whom had not previously had an opportunity to access this information or to become aware of its existence.