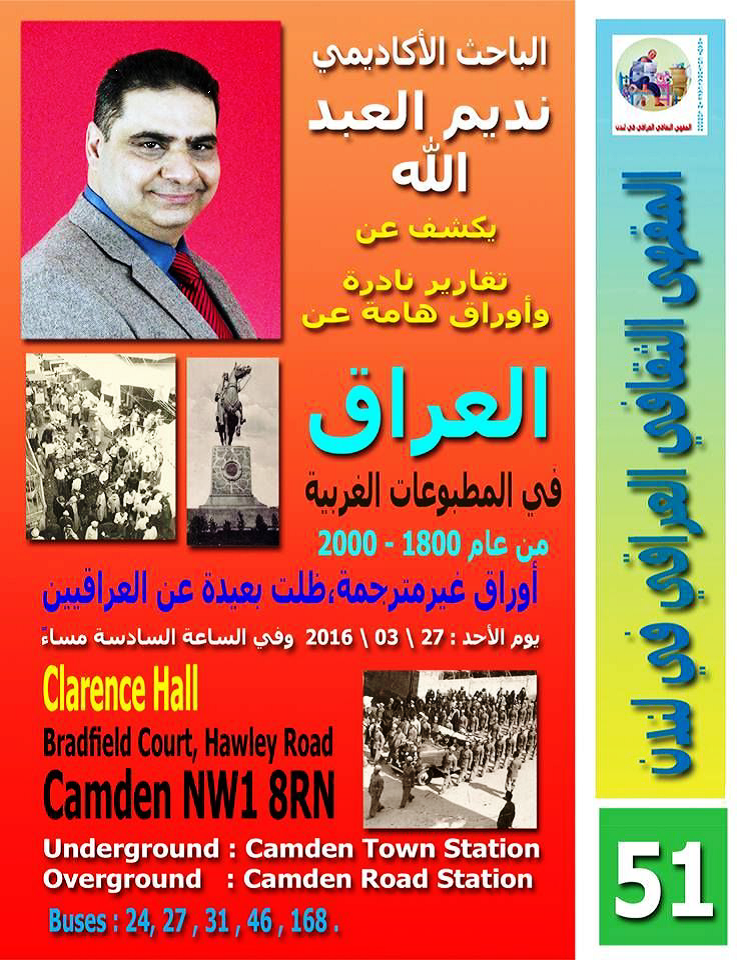 OUR NEXT CULTURAL EVENT: "IRAQ IN THE WESTERN PUBLICATIONS …. WESTERN VISION, IRAQI REVIEW"– 27 MARCH 2016 (OUTREACH EVENT, LONDON)
FORTHCOMING CULTURAL EVENT
SUNDAY 27 MARCH 2016
AISC's next cultural event is to talk about "Iraq in the English language publications from 1800-2000: Western Vision, Iraqi Review", and it will be held at the Iraqi Cultural Café in Camden Town, London on Sunday 27 March 2016.
This event will feature a talk by Nadeem Al-Abdalla, AISC Project Manager and author of the book, "Bibliography of English Books About Iraq: A Selected Bibliography of Books Published in English about Iraq & Mesopotamia 1800 – 2000".
At this event, Nadeem will review and analyse 5 rare articles to the audience, derived from the AISC collections of English language publications about Iraq.