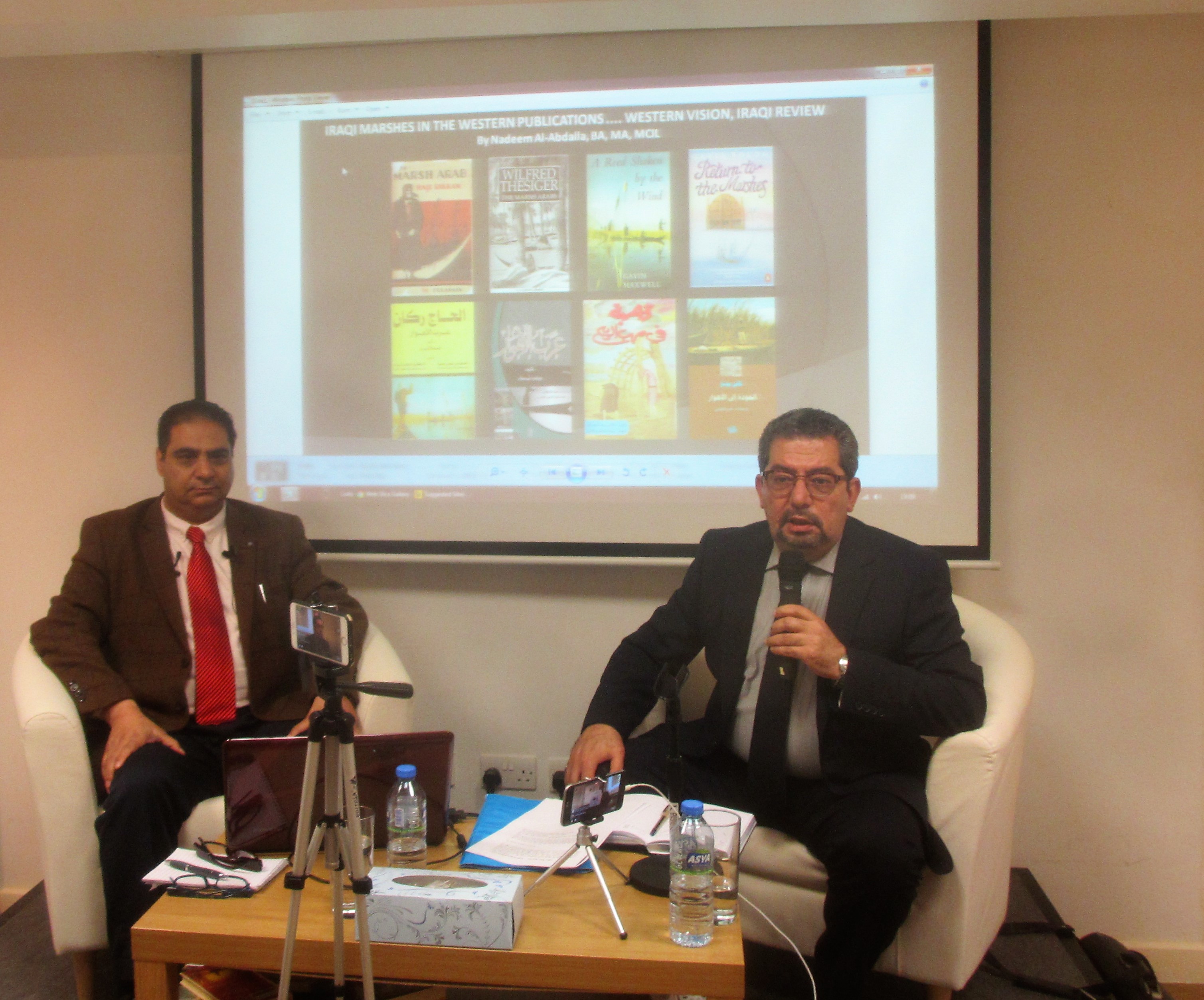 "IRAQI MARSHES IN THE ENGLISH LANGUAGE PUBLICATIONS – WESTERN VISION, IRAQI REVIEW" – 12 JULY 2017 (OUTREACH EVENT, LONDON)
On 12 July 2017, Nadeem Al-Abdalla, Anglo-Iraqi Studies Centre manager, gave the above presentation at a cultural event held at the offices of the Humanitarian Dialogue Foundation (HDF), known as Salam House, in London.

July 2017 marked the first anniversary of Iraq's marshes being granted world heritage status by UNESCO, along with Mesopotamia's ancient sites which were excavated by Western archaeologists in the 19th and 20th centuries.

Nadeem was introduced to the audience by Mr Sadeq Al-Taee from HDF, who facilitated the event. He began by confirming that his presentation would focus on literature written about the Iraqi marshes, not on any technical details relating to agriculture or irrigation.