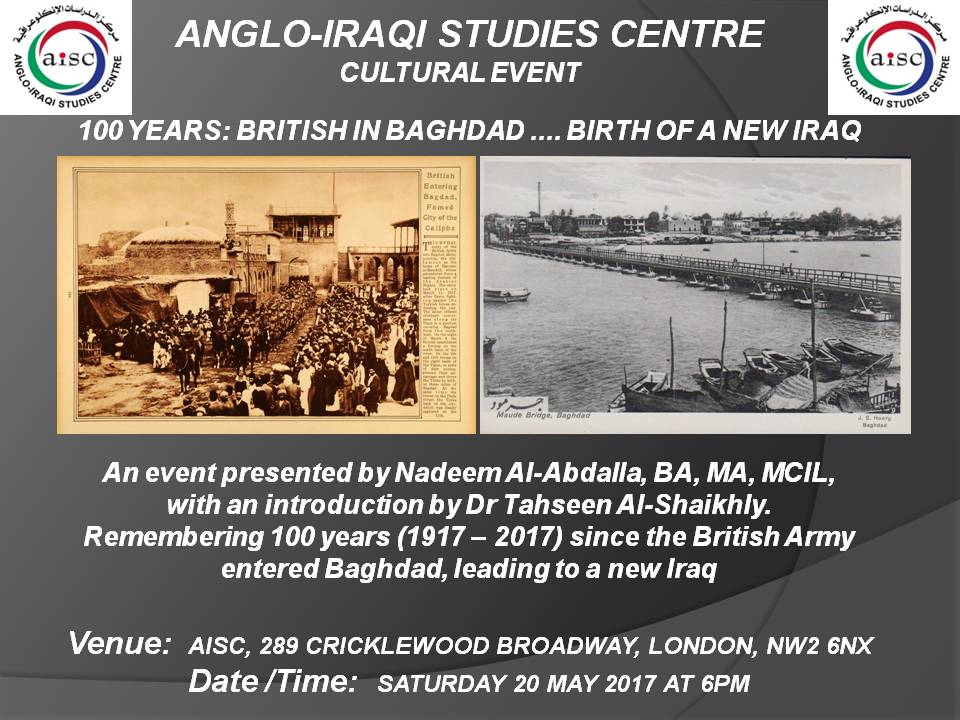 OUR NEXT CULTURAL EVENT: "100 YEARS – BRITISH IN BAGHDAD, BIRTH OF A NEW IRAQ" -20 MAY 2017 (AISC OFFICE)
Our next cultural event will be held at AISC's offices on 20 May 2017.
This will feature a talk by Mr Nadeem Al-Abdalla, AISC manager, which marks 100 years since the British Army entered Baghdad during the Mesopotamia campaign, one of the British Army's fronts during the First World War.
He looks at the changes this brought to the country culturally, economically and socially.