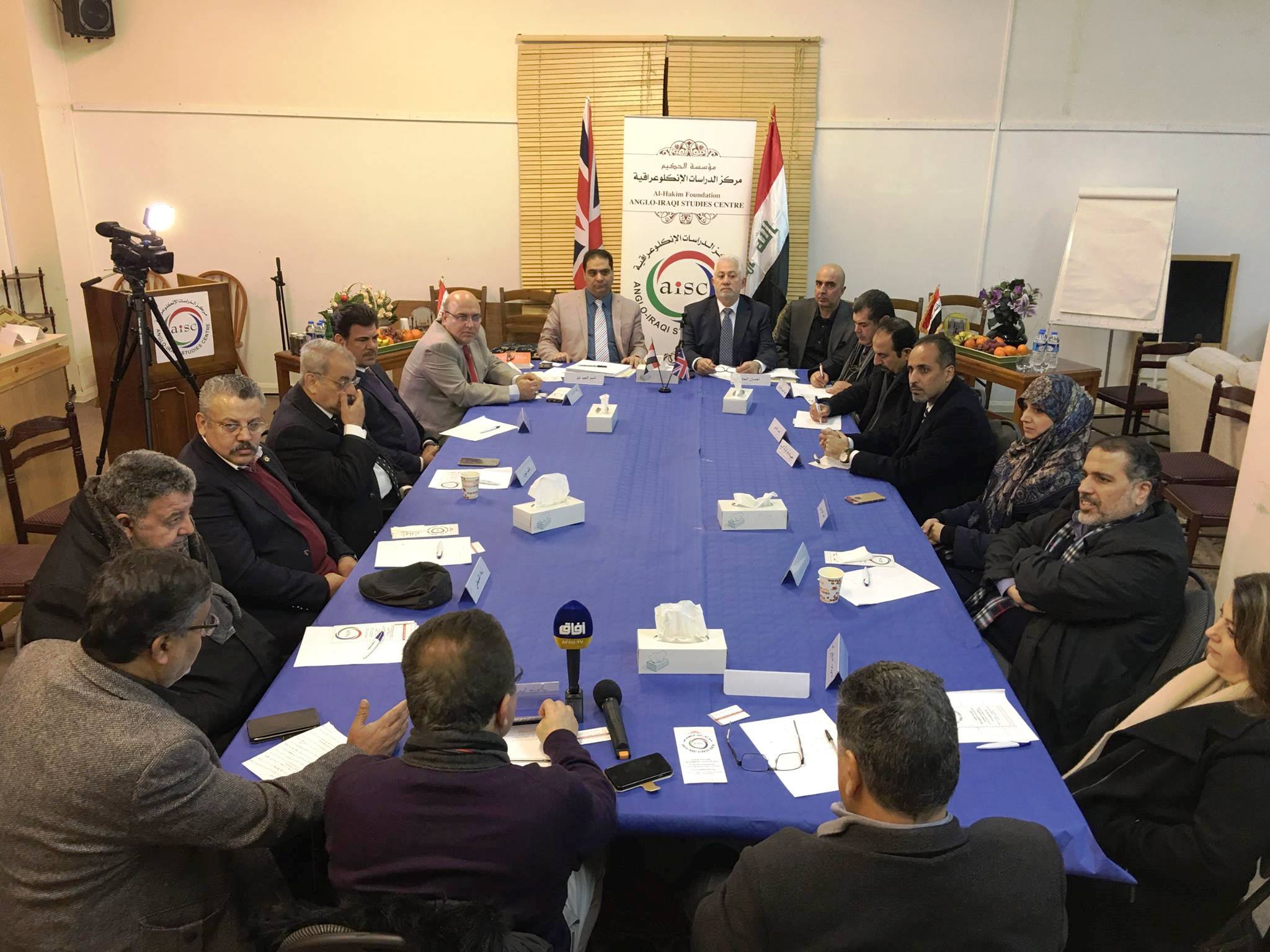 "IRAQI MEDIA IN THE FACE OF INTERNATIONAL TRANSFORMATION" – 27 DECEMBER 2016 (AISC OFFICE)
On 27 December 2016, a seminar for the Iraqi journalists/media based in the UK was held at AISC's offices, titled "Iraqi Media in the face of international transformation".  This seminar was organised by the Anglo-Iraqi Studies Centre (AISC).
The meeting was attended by a number of Iraqi journalists and academics in the field of media.  Nadeem opened the meeting by looking at the changes that the world is witnessing, and which the Iraqi media are oblivious to.  These include the Brexit vote in the UK which led to the appointment of a new Prime Minister and government, the US election victory of Donald Trump, the rise of the far-right in Europe and Russia's expanding international role.  All of this has moved too fast for the Iraqi media, whose processes are struggling to keep up.
The delegates discussed many points, including a new concept for the expression "Iraqi media".  They also felt there is a great need for the Iraqi state to create a "media operation room", responsible for sending clear and unified messages to the outside world.  It would also be better if this could be done in a range of international languages via the creation of a new high-standard TV channel.
The Iraqi media can only move from a role of analysing daily events, into one where the Iraqi media examines trends and predicts future events based on research, if they are supported by think-tanks, information centres and study centres.  Many other points were also discussed, and the delegates asked for more seminars of this nature.