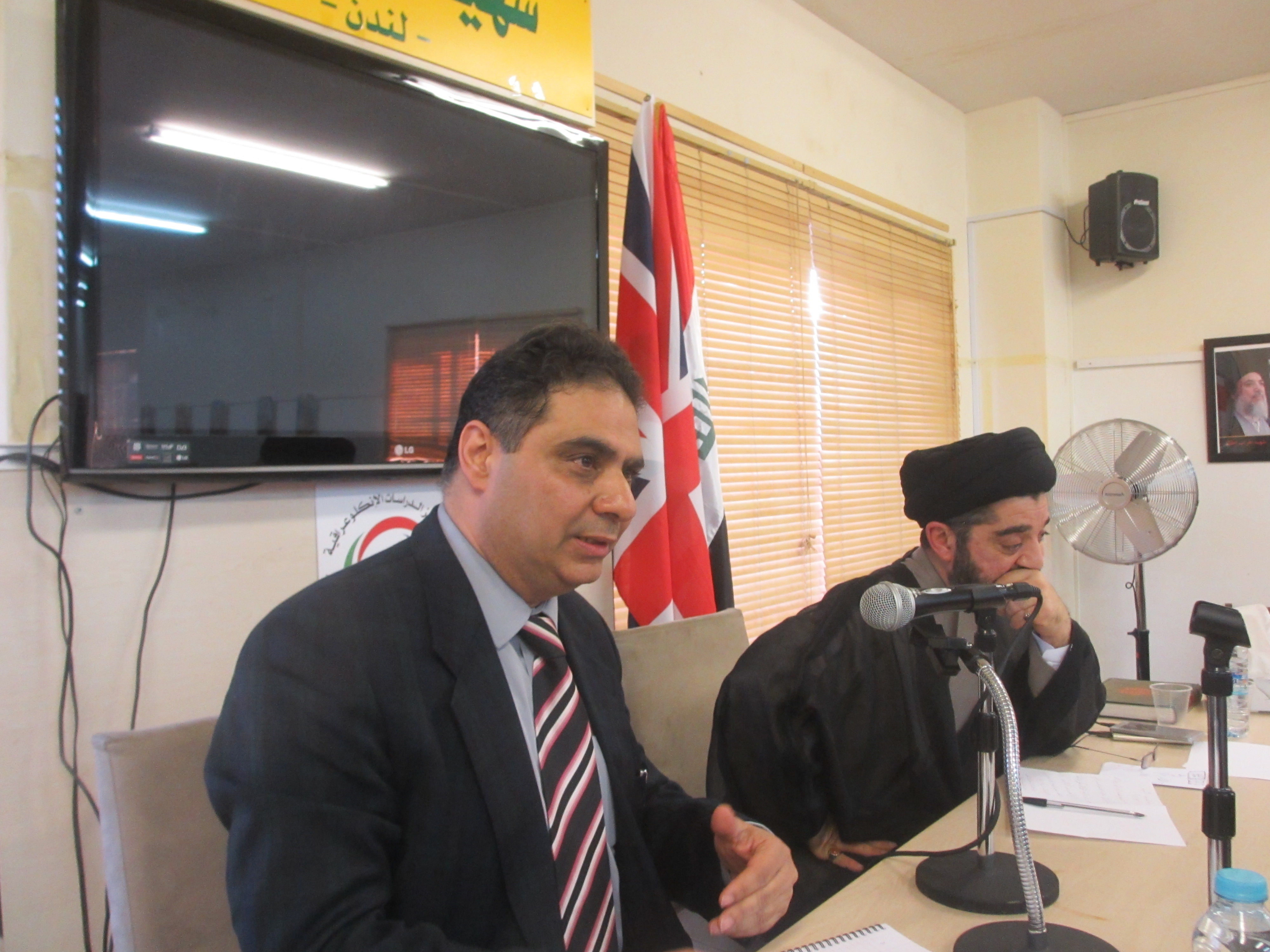 "MUSLIMS IN THE WEST – FOREIGN COMMUNITIES OR WESTERN CITIZENS?" – 24 MAY 2016 (AISC OFFICE)
Sayed Ali Al-Hakim:
Muslims in the West … Foreign communities or Western citizens?
This cultural event was held at AISC's offices on 24 May 2016, featuring a presentation by Islamic scholar Sayed Ali Al-Hakim. Dr Al-Hakim is also Director of the Lebanese Al-Hakim Foundation in Beirut.
During his presentation Dr Al-Hakim outlined his approach to the issue, which is that Muslims living in the West should play an active role in Western society whilst practising their faith. This gave rise to a very active discussion with the audience about living as full citizens, and not feeling "foreign" or different from others.
This event forms part of AISC's efforts to integrate Iraqi-British communities irrespective of religion, ethnicity or political beliefs.