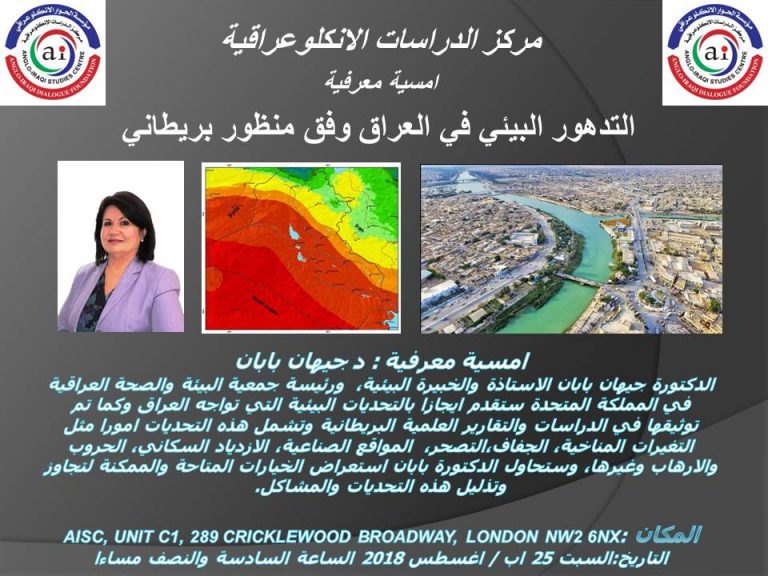 OUR NEXT CULTURAL EVENT: "Environmental Degradation in Iraq from British Perspectives"
On Saturday 25 August 2018, the Anglo-Iraqi Studies Centre (AISC) will host a knowledge presentation by Dr Jehan Baban, Founder & Head of the Iraqi Environment & Health Society UK.
Dr Jehan Baban will talk about the environmental challenges facing Iraq, as documented in British studies.  These challenges include climate change, drought, desertification, new industries, population growth, war and terrorism.  She will also explore options for counteracting these issues.