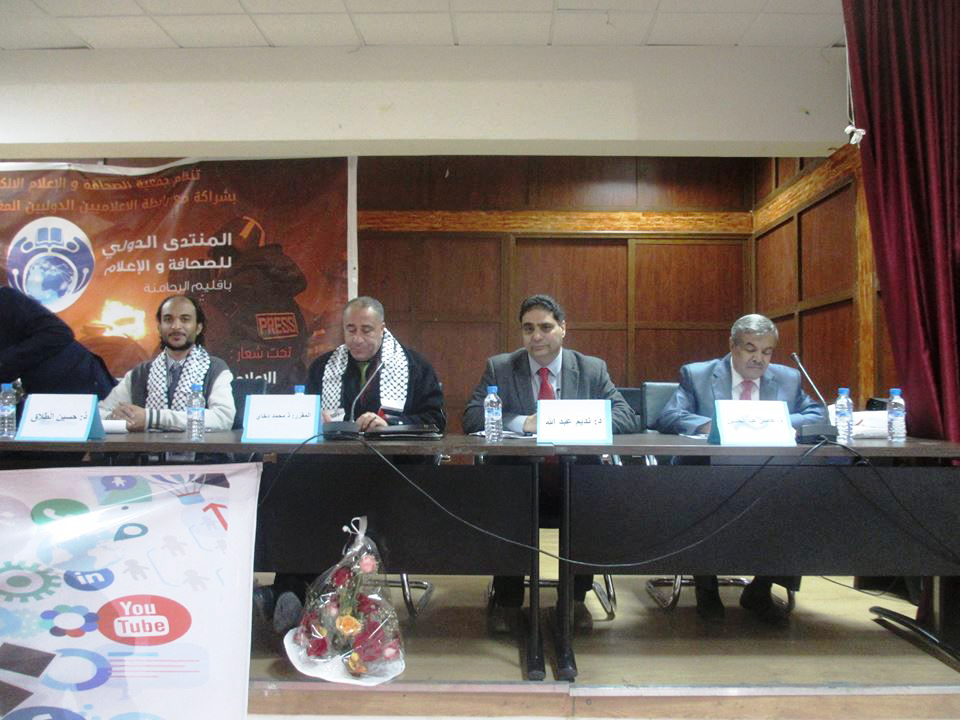 "ROLE OF MEDIA IN FIGHTING TERRORISM"– 19 FEBRUARY 2016 (OUTREACH EVENT, MOROCCO)
INTERNATIONAL FORUM FOR PRESS & MEDIA
MARRAKESH REGION, MOROCCO
Nadeem Al-Abdalla from AISC participated in the above conference, held between 19-21 February 2016 and organised by the International Forum for Press & Media.
This conference was titled, "Role of Media in Fighting Terrorism" and was held in the Marrakesh region at the city of Ben Gurier, Morocco. Ben Gurier is situated some 60 miles to the north of Marrakesh. This conference was attended by Ben Gurier's Mayor and the city's local authority representatives, together with 150 delegates from Morocco, Europe and the Arab world.
In his capacity as an expert on Iraqi issues, Nadeem gave a speech to delegates on this subject. The conference was a good opportunity to hear speeches from other delegates, and to participate in workshops related to the subject of media and the challenges of terrorism, in addition to some visits to local towns and cultural events.